Marita Kinney
Biography
Marita L Kinney, BCC is a life coach and Amazon best-selling author and a woman of many talents. She has inspired thousands of people to overcome adversity with triumph through faith and perseverance. Capturing the true essence of what it means to turn "lemons into lemonade," she has taken the harsh lessons of life and developed a plan for successfully living. Marita is also wife of comedian, actor, and saxophonist, Demoine Kinney. They are the proud parents of six children(Jermaine, Jerney, Tahj, Anisa, Shiloh, and Shay) in addition a special daughter Brianna. With a heart to serve, she humbly allows God to direct her ministry going wherever the spirit of God leads her.
Where to find Marita Kinney online
Books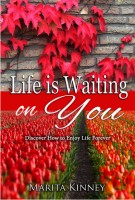 Life is Waiting on You
by

Marita Kinney
After reading this book you'll walk away with a different perspective of life to ALWAYS WIN and no longer feel defeated. Your joy is waiting on you, your life is waiting to be lived.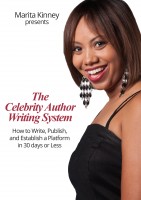 The Celebrity Author Writing System
by

Marita Kinney
Don't worry this book isn't going to be long and boring, but rather short and to the point. I don't want to waste your time, you're here to learn how to sell the book(s) you wrote not to read about my success. I'm not claiming to be an expert, but I will tell you that my sales have increased by 300% in less than a week from when I started using these methods.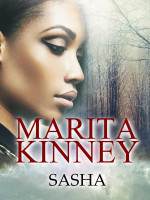 Sasha: African American Romance
by

Marita Kinney
(4.00 from 1 review)
Sasha is a single mother and youngest of three sisters. Drama follows her everywhere and her sisters, Stacey and Randi are fed up with her temper and untamed tongue. She faces many trials and reacts harshly, failing to consider the consequences of her actions. Using her beauty to get herself in and out of trouble. Until she has a life-changing moment.
Marita Kinney's tag cloud