Mark Wilkinson
Biography
Mark Wilkinson has lived in a few interesting places, including the United States, Europe and Japan. He has worked in television, radio, marketing and newspaper journalism, and his personal interests include playing the guitar, raising chickens and keeping his sons out of mischief. Writing has been his companion throughout his life, bringing him employment and pleasure in different measures. He hopes that you find his books provocative, amusing and enjoyable.
Where to find Mark Wilkinson online
Books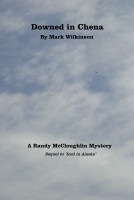 Downed in Chena
by

Mark Wilkinson
An evening out turns into a mystery as police detective Randy McCloughlin launches an investigation into a death in Fairbanks, Alaska. Randy's search for answers takes him into the goldfields of Central Alaska, where he encounters mistrust and illegal practices of the past that still live on among the miners. This is the second book in the Randy McCloughlin series of mysteries set in Alaska.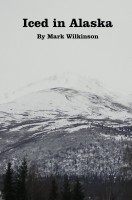 Iced in Alaska
by

Mark Wilkinson
Murder and drugs lead to a deadly chase through the heart of Alaska. "Iced in Alaska" takes you up the haul roads of the state to the North Slope in pursuit of a killer and the only link to an international drug-smuggling operation. Join Fairbanks Police Detective Randy McCloughlin in his investigation and discover the grim realities of the Last Frontier. (Second Edition)
Mark Wilkinson's tag cloud