Mark West
Biography
Mark West was born in 1969 and lives in Northamptonshire, England with his wife, Alison and their young son Matthew. Writing since the age of eight, he discovered the small press in 1998 and since then has had almost sixty short stories published in various magazines around the world. His first collection, Strange Tales, was published by Rainfall Books in 2003 and they also published his short novel, Conjure, in 2009. His debut novel, In The Rain With The Dead, appeared from Pendragon Press in 2005 and following this — and the birth of his son — he spent two years wrestling with writer's block. This was broken when his story The Mill, which Mark Morris called 'one of the most moving pieces of writing I have read in a long time', appeared in the acclaimed five-author collection We Fade To Grey, edited by Gary McMahon.
Where to find Mark West online
Books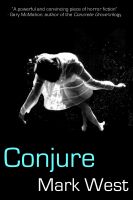 Conjure
by

Mark West
When Beth's boyfriend wins a weekend away at the seaside resort of Heyton, Beth thinks this could be just what they need — to get away, relax, and make plans for the future. But a JCB driver accidentally damages a centuries-old memorial. He hopes no one will notice, but something has... a presence that was buried beneath the memorial, sealed in a stone tomb. Now that presence wants its revenge...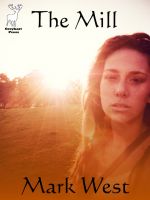 The Mill (a novelette)
by

Mark West
Michael struggles to come to terms with the death of his wife. He has visions of her calling to him, inviting him to the beyond. At the Bereaved Partners' Group, he learns that he is not the only one left behind who can hear the departed beckon them… to the Mill. This Greyhart Press eBook is a novelette: longer than a short story but brief enough to read through in one sitting.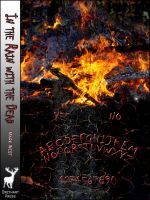 In the Rain with the Dead
by

Mark West
EDGY HORROR! Ten years after the incident with the Ouija board, Nadia and Jim meet at a friend's funeral and fall in love again. This time, their love will be real and lasting. But their friend had raised a disciple of Satan from the dead. When this Magellan smells the purity of Jim and Nadia's affection, his master orders him to rend and corrupt their love. Magellan obeys with relish.
Mark West's tag cloud