S Collins
Biography
S. Collins is a young writer who uses a pseudonym for no other reason than he thinks it will make him more interesting as an artist. He is am amateur actor and playwright, operating out of Perth, Australia and hopes one day he will have a real job and do something productive with his life.
Sadly, such a day is not on the horizon just yet - but at least his plays get picked up by production companies.
Books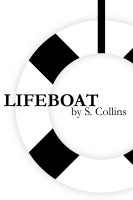 Lifeboat
by

S Collins
'There were rumors going around. Whispers and stories about a way out of this place.' Jen finds herself on a boat with six other passengers and is quite suddenly told that she has somehow died, and that she and her new companions must now brave the creatures of the river and their own missing memories to find the rumored way back to life. Life is hard. Apparently death is harder.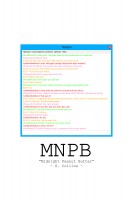 MNPB (Midnight Peanut Butter)
by

S Collins
"Snarky teenagers and unfortunate circumstances," a story told in chatlogs. A group of online friends - four teenagers in different timezones - attempt to handle a series of events that both test and threaten their bonds as friends over the course of their last five days of high school.
S Collins' tag cloud