Marlie Skopinski
Biography
In the spirit of full disclosure, let me explain how this book came to be.

Initially, I'd considered writing this as a work of nonfiction. Yes, there really was a hurricane party on the Gulf Coast that briefly catapulted a flamboyant Biloxi barmaid into national prominence. She actually married fifteen times and was convicted of murdering her thirteenth husband. (Ultimately, I reduced the number of husbands to render the tale a bit less complicated.) And yes, there was some drug-smuggling going on around that time and place.

I'm one of just a handful of people who has read the full trial transcript. And yes, I did interview the former barmaid herself. The Governor eventually commuted her life sentence to ten years, and today she still lives in Mississippi (but not in her old stomping grounds on the coast). Although her current name is a matter of public record, I found myself sympathetic to her newly-developed interest in flying below the radar.

Was this rambunctious lady really a murderess? I became convinced that she was not.

Clearly, however, a nonfiction approach wasn't going to work here; there remained too many gaps and inconsistencies in the available information, and many of the individuals who once might have known various details are now deceased. As a result I ultimately had to fictionalize portions of what follows. Including all of the characters' names and many of the dates.

Finally, in case you're wondering why your search engine can't find any of my other publications, let me be upfront. For the past several decades, I've been a technical writer. I've decided to use a pen name on this project so the internet search engines won't intermix my fiction and nonfiction works.

Feedback, nevertheless, is always welcome. If you should want to contact me, you're welcome to do so at MarlieSkopinski@aol.com. And yes, I do have another novel in progress: The Dragon of San Teobaldo.
Books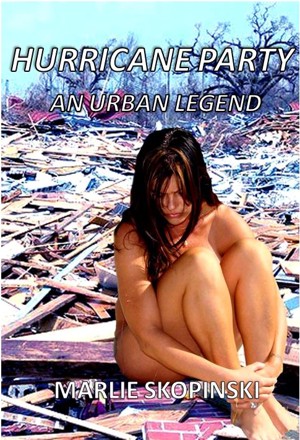 Hurricane Party
by

Marlie Skopinski
In this crime thriller based on a true story, a flamboyant and beautiful ex-convict teams up with a young Jewish journalist to unravel the mystery of a murder she does not remember committing.
Marlie Skopinski's tag cloud