Nick Masi
Biography
Nick Masi got the idea of writing the first installment of Fish Tales: The Legend of the Golden Fishes when conveying the story of an unfortunate household event. As he continued to tell the story, he decided to craft the occasion into a work of fiction that included non-fiction facts for expanding the reader's curiosity. After publishing the first installment, he decided to venture into a second one, again developing real life experiences into tales, including long ones! His second installment entitled The Case of the Colossal Calamares takes the reader to Mr. Masi's experiences in graduate school, again taking some liberties with fact to create more exciting fiction.
Books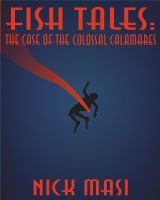 Fish Tales: The Case of the Colossal Calamares
by

Nick Masi
Graduate students Dave Linders and Craig Cree undertake a diving expedition to collect a new species of fish in the Sea of Cortez. Teaming up with fish expert Professor Thompens, their plans are interrupted by the presence of rogue squids and the devious Rashid who steals the prized fish. Emma and Jacob Hardin, along with friend Eloy, begin an intense search to locate Dave and save the fish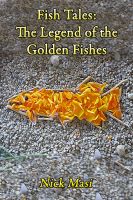 Fish Tales: The Legend of the Golden Fishes
by

Nick Masi
(4.00)
While searching for food one day, a legendary golden fish is caught in a fisherman's net and sold as a household pet. When word gets out of his existence, a deceitful scientist implements an elaborate scheme to steal the fish and place him in the local museum. Enjoy this book as the fish experiences a series of remarkable escapes from death that lead to an extraordinary ending.
Nick Masi's tag cloud