Matt G. Thomas
Biography
My name is Matt G. Thomas and I was born and raised in Cowansville, Quebec, Canada. After my education I spent over five years in Shanghai, China, studying and learning Mandarin. I have made many new friends and acquaintances along my journey in China and many admirable friendships have been bound and shall never be forgotten. Writing funny books for children is one of my greatest passions and it is my hope that, by toil and Providence, I may continue to exert my talents for as long as life allows me and to invariably make kids - and adults - smile and laugh.
Smashwords Interview
Books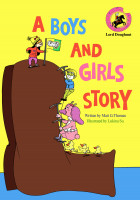 A Boys and Girls Story
by

Matt G. Thomas
Two very close friends, Roy Waterjoy and Pearl Twirl, showcase to one another all the different things they can do individually as well as together. They also invite their friends to come along to express their hobbies and talents. And if you are anything like myself and enjoy watching pigs eating ice cream then you will assuredly be captivated by this wonderfully motivating book.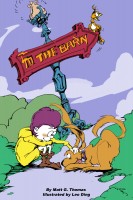 To The Barn
by

Matt G. Thomas
(Word Count: 950) This story which contains clever and funny rhymes is bound to make you laugh and is perfectly suitable for all ages. Kids, especially, will compel their parents to read it again and again.
Matt G. Thomas' tag cloud