Matt Yocum
Biography
Matt Yocum's writing covers the literary map, from technical engineering articles to literary fiction. In addition to his science fiction novel, The Calling, he has a conspiracy thriller titled HONOR set at his alma mater, the U.S. Air Force Academy, both available electronically. Matt is also a writer for Marvel Comics and has written stories including the Avengers, Spider-Man, Wolverine, and Captain America. His independent comics are showcased at www.ComicCritique.com. Born in Kentucky in 1971, Matt currently serves as a lieutenant colonel in the Air Force assigned to the Joint Special Operations Command at Ft. Bragg, NC. You can learn more about Matt and his writing and military background at www.MattYocum.com.
Where to find Matt Yocum online
Books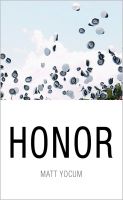 Honor
by

Matt Yocum
We will not lie, steal, or cheat, nor tolerate among us anyone who does. The Air Force Academy Honor Code sounds black and white. Yet Cadet Tom Matthews learns it's a long gray line of moral guidance marching against the realities of the threats in today's world. Matthews' world is turned upside down when an Honor Code investigation leads him to the biggest terrorist threat America has ever seen.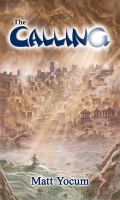 The Calling
by

Matt Yocum
Junior initiate Hsulor will be tested through the Calling, a series of trials to determine his path in life. As a future monks of the Shingai, he will dedicate his life to serving the Empire. But new beliefs apart from the teachings of his people will plague him. The Calling takes you into the heart of belief as one Shingai searches for meaning and purpose in his life and the lives of his people.
Matt Yocum's tag cloud