Matthew Melillo
Biography
Matthew Melillo is a graduate of Franklin Pierce University in Rindge, New Hampshire, with a major in history and minor in Secondary Education. He married his wife, Genevieve Melillo, in 2002 and has two boys, Dominic and Cody. After teaching for some years, he went into several other fields while working on his writing. Matthew has two books in the works besides Caston's Revenge: The Unknown, a suspense/horror and The Last Order of the Templars, a historical drama.
Where to buy in print
Books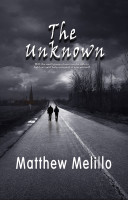 The Unknown
by

Matthew Melillo
After several military jets fly low overhead, strange things occur, like the TV, phones, and computers stop functioning. Marcus and his best friend Jake investigate, but everyone has disappeared. They return home only to have something unknown start terrorizing them. Will the survivors be able to hold out until help arrives...if it ever arrives?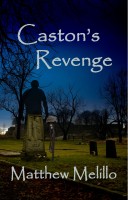 Caston's Revenge
by

Matthew Melillo
Max Caston is a soldier wounded in Iraq. After he returns home, he learns his wife, an assistant district attorney, is attempting to bring down a major crime boss. Unfortunately, a home invasion leaves Max for dead, and his family lost. When the police fail to bring the true criminals to justice, Max decides to take matters into his own hands. But he discovers his target is only the beginning.
Matthew Melillo's tag cloud