Matthew Thomas
Biography
Matthew S. Thomas wrote his first complete novel at age 12. It was hundreds of pages, written in longhand, and his mother was kind enough to type it for him as a Christmas present. While a slew of 10 publishers did reject it, Mr. Thomas remained undaunted and over the next 20 years wrote 6 more novels, 2 screenplays, numerous poems, several articles, varying blogs, technical writing, web content and detailed memoirs. He lives in Lake Forest, California with his labradors Duncana and Olivia.
Where to find Matthew Thomas online
Books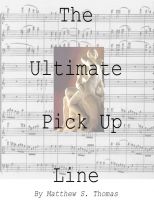 The Ultimate Pick-Up Line
by

Matthew Thomas
This is an odd story…and not a story. It is both truth, and fiction. What follows is what one foolish man wrote to one beautiful woman in a quest to win her heart. If it seems not to follow the course of any known written format, it is because the heart follows no known format itself. The heart simply wants what the heart wants. Because, you see, the book itself IS the pickup line.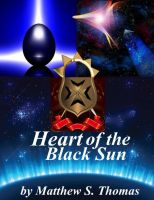 Heart of the Black Sun
by

Matthew Thomas
(5.00 from 1 review)
Deep in the heart of space, an experiment, the Big Bang in reverse. The upstart Terrans of Earth use this new weapon of war to threaten to take down a Galactic Empire over ten thousand years old. But they have another weapon: The Church of the Rising Sun. The Empire stands no chance, but for two unlikely people; the leader of the resistance, codenamed JEAN, and Thomas Chance, a rogue Terran.
Matthew Thomas' tag cloud