Maynard Sims
Biography
MAYNARD SIMS - Len Maynard & Mick Sims are the authors of seventeen novels with more scheduled, in the genres of supernatural horror, the Department 18 series, crime, mystery, thrillers and erotic romance. They have written award winning screenplays, numerous stories and novellas, essays, reviews and their tenth story collection has just been published. They occasionally work as editors, and previously as small press publishers.
They have been friends for fifty years, live twenty five miles apart, and when not writing they enjoy their families, gardening, reading and box sets.
Books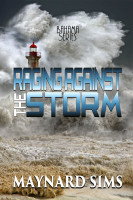 Raging Against the Storm
by

Maynard Sims
Raging Against the Storm is a pulsating edge of the seat thriller that shocks and surprises with twists and turns until an emotional and action-packed climax that will leave you gasping for breath.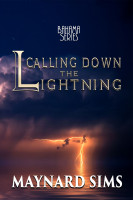 Calling Down the Lightning
by

Maynard Sims
A hitman is loose on the idyllic islands. A killer for hire who has FBI agent, Billie Jean Martinez in his sights. Billie just happens to be the lover of Stevie, Harry Beck's business partner. Trouble is at Harry's door, again.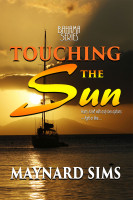 Touching the Sun
by

Maynard Sims
When deceit, danger and death intrude into paradise Harry has a choice - fight or flee. As relaxed as his personality might be, when cornered, he finds courage and a resourcefulness that surprises everyone, especially Harry.
Maynard Sims' tag cloud