Cookie Cruise McFarland LLC
Agent info
Cookie Cruise McFarland: is a Mother, Author, Blogger, and Advocate for Children of Special Needs, Environmentalist, Organic and Green Promoter Pinterest Addict, Nature Walk Lover, World Causes Ambassador,Homelessness Eradicator, Advocate for Single Parents, Cancer Awareness Advocate, Autism Advocate, Down syndrome Awareness Advocate
Where to find Cookie Cruise McFarland LLC online
Videos
video
video
Books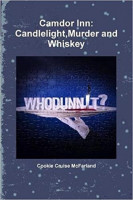 Camdor Inn: Candlelight, Murder and Whiskey
by

Cookie Cruise McFarland LLC
Synopsis: Working for Wealthy People can make one, comfortable, or even suspicious of the guest they keep. It can also mean your life if you don't watch out, Murder in a small town could be just as easy as putting on a jacket as Margaret soon finds out as she works hard to solve the Murder of her employer Mr. Norvol.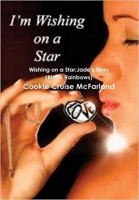 Wishing on a Star: Jade's Story (Black Rainbows)
by

Cookie Cruise McFarland LLC
Murder always has a deeper motive as Jade Woodard returns home of Lakewood, Ohio finds in uncovering many secrets at the price of death threats. She wonders if she will be able to hold on to her heart that she is fast losing to the danger that lurks in the form of the beautiful Darcc Lightee, her sister Amber's' banker, who has secrets as murky and dark as the danger that is looming around her.
Cookie Cruise McFarland LLC's tag cloud