McKinley Adams
Biography
McKinley Adams is a native of North Carolina and has been writing for 12 years. He has written seven novels; A Crack in the Glass, Death and Women Come in Threes, The Circle of the Dragon, Birth of an Assassin, The Master's Bloodline, and Beyond Here. His most recent work is entitled: Conquering Hell.
Where to find McKinley Adams online
Books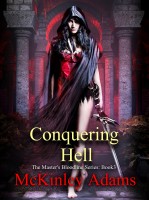 Conquering Hell (The Master's Bloodline Series: Book 3)
by

McKinley Adams
Accalia Jameson's life is forever changed after learning the truth about her late father's identity--and something even more disturbing: Her own mother may have had a hand in his death. Accalia's search for the truth leads her to a place that no one would have ever expected: The Underworld--where there's a secret battle brewing...and it has everything to do with her.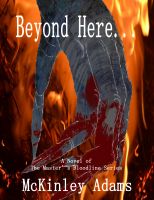 Beyond Here ...There Be Demons (The Master's Bloodline Series: Book 2)
by

McKinley Adams
Once a half-human, half vampire soldier, Blaine has done it all--and finally, after years of war, he's found the one thing he's long sought after: Peace. But soon its taken away the day several Werewolves attack him and his family--all before escaping with his son. Blood-starved and weakened, Blaine sets out to end the threat once and for all...if he can find a way to break out of prison.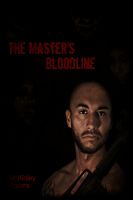 The Master's Bloodline (The Master's Bloodline Series: Book 1)
by

McKinley Adams
Price:
$0.99 USD.
Words: 118,950.
Language: English.
Published: March 4, 2013
. Categories:
Fiction
»
Fantasy
»
Paranormal
Brash, quick-witted and brilliantly merciless, Blaine and his team of genetically-engineered soldiers kill vampires with the pride and skill of Hollywood surgeons. And with the decade-long war between humans and Vampires coming to a close,there is but one possible outcome: Within a year, the entire human race will be at the mercy of the vampires.
McKinley Adams' tag cloud