Mea Daniels
Biography
Author Mea Daniels has always had a strong passion for the written word and an obsession with the mysterious power of the human mind. She has survived many strange and dark trials in her wonderful life, and may someday decide to share them as well. For now, this insanity, called, The Rest of Your Life, is her first published work, and also the first in her new series, Music of the Maestro. Mea would quickly tell you that her borrowed piece of earth is the most beautiful on the planet. She is and will remain eternally grateful in all ways, and always, to the amazing man who changed her life with love. Without him, her writing would have continued to exist on scraps of paper and in her eccentric mind. She is currently loving and cherishing every moment with those close to her, and is working on the second novel in this series...
Series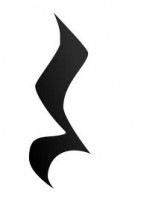 The Music of the Maestro
by

Mea Daniels
The Music of the Maestro is a series of literary erotica. Each work of fiction, follows a different character, somehow chosen to play a piece in the twisted underworld of Maestro's dark orchestra of sexual exploration.
Books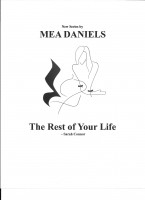 The Rest of Your Life
by

Mea Daniels
After losing her apartment and pointless job, pathetic 26 year old Sarah commits herself to creating meaningful change in her life. She is painfully unaware that soon she will be a bound captive in unthinkable circumstances. Being pushed to the outermost edges of sanity, Sarah must seek shelter in the recesses of her own mind to survive. That is, if what's left is worth fighting for.
Mea Daniels' tag cloud