Megan McCall
Biography
Megan McCall is the youngest of sixteen children and has always played on her active and creative imagination. Anytime she was left to her thoughts, she was writing little stories here and there. After becoming a mother of twins at a young age, she had to make a living for her girls and graduated from Utah College of Massage Therapy and currently works at a spa as a therapist. In her free time she uses her imagination to write about worlds she dreams of living in.

Outside of work and writing, Megan enjoys spending time with her twins and her sisters. She loves to watch movies and take jogs through the cemetery with her kindred spirit.
Books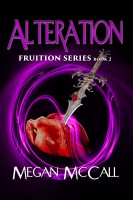 Alteration
by

Megan McCall
As old enemies lurk around every corner people begin disappearing and Xavier feels some slight changes in the vampire curse he's never felt before. With Natalie's time to fight drawing nearer, the truth about who really killed her is revealed and what she has to do to win is a sacrifice she might not be willing to make.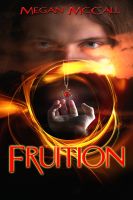 Fruition
by

Megan McCall
Natalie Johnston always felt out of place in the world. Being different never seemed to throw things out of symmetry until a reoccurring nightmare of burning at the stake has her feeling unsettled. Just when fear and uncertainty begin to take their toll, she meets Xavier; a mysterious and handsome stranger who recognizes an heirloom pendant she's worn since childhood.
Megan McCall's tag cloud