Melinda Szymanik
Biography
Melinda Szymanik is an award winning New Zealand author of smart, engaging fiction of all lengths for children of all ages focusing on family, the challenging and the unexpected - all with a little dash of magic. Previously published titles include picture books The Were-Nana (Scholastic, 2008), The House That Went to Sea (Duck Creek Press, 2011), Made with Love (Duck Creek Press, 2012) and While You Are Sleeping (Duck Creek Press, 2013) and middle grade novels Jack the Viking (Scholastic, 2008) and A Winter's Day in 1939.
Where to find Melinda Szymanik online
Books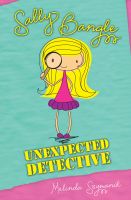 Sally Bangle: Unexpected Detective
by

Melinda Szymanik
What really happened to Sally's Dad lost at sea 7 years before? What were they really up to on that mysterious polar expedition? And why has her Mum suddenly left her job? Why won't her teacher, the school principal and the school bully leave her alone? Sally needs her wits, courage, best friend, her best friend's chauffer and even her brother's help to overcome the dangers and discover the truth.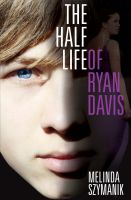 The Half Life of Ryan Davis
by

Melinda Szymanik
Having an older sister go missing three years before has defined Ryan Davis's life ever since. All he wants to do is be normal and get on with the difficult business of growing up, but the repercussions of Mallory's disappearance are only just becoming clear… This YA psychological thriller will take young teens on an unexpected journey with Ryan as he discovers what really happened to his sister.
Melinda Szymanik's tag cloud