Melisa Smith
Biography
Melisa began writing books and plays as a young child and recognized her connection with a loving and patient God very early in life. Melisa created and published quarterly newsletters for the Texas Youth Commission (Mart campus) and Texas Association of Community Development Corporations. She has over 12 years of experience in public speaking, writing press releases, news articles, assisting others in nonprofit business start up, grant writing, training and group facilitation. She is co-owner of Smith & Dunn LLC Creative Writing and Publishing. After many years of writing and sharing with close friends and associates she's decided to share her imagination with the world. An imagination fueled by the Holy Spirit makes her another vessel chosen to share God's Word with His people.
Where to find Melisa Smith online
Books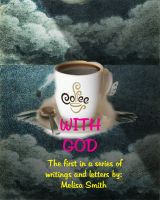 Coffee with God
by

Melisa Smith
The first in a series of writings and letters, Coffee with God was created to encourage individuals to find that intimate place with God. For this author it is during her coffee time. While the actual letters and writings have nothing to do with coffee, they have everything to do with getting to know God better, one mountain top and valley low at a time.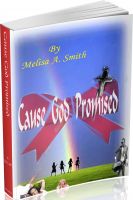 Cause God Promised
by

Melisa Smith
Alexandria Johnson's heart for God and His provision for her life leads her through many twists and turns. After the mistake of marrying cocaine addict Fredrick and nearly losing her daughter, she is reluctant to trust God when He leads her to David who seems too good to be true. If it looks too good to be true it must be too good to be true or could it be just what God promised?
Melisa Smith's tag cloud