Michael Seeley
Biography
At an early age, Michael Seeley found himself devouring tales of adventures in the past. He soon began sharing and shaping these stories; writing quickly followed. A lover of history and fantasy, Michael now writes to show the personal side of the past. His first series, Men of Eagles, offers new perspectives on the wars of the Napoleonic Age. His first novel, The Faith, chronicles an adventure of regicide on the eve of the tumultuous 1848 Revolutions. His second novel asks what might have happened if Napoleon had won the Battle of Waterloo. Michael has found inspiration from the winding alleyways of Paris, the tall forests of Norway, and the impressive Acropolis of Athens, but he currently resides in the Midwest, listening to the winds whisper across the prairie.
Where to find Michael Seeley online
Videos
Men of Eagles: Volume I Trailer
A promotional video for Men of Eagles: Volume I.
Books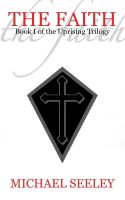 The Faith: Book I of the Uprising Trilogy
by

Michael Seeley
When religious radicals murder the King of Riktenburg and replace him with an imposter, it's up to two young Englishmen to save the kindgom. But how can they when they're being chased by The Faith?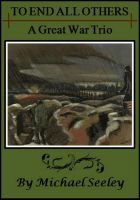 To End All Others: A Great War Trio
by

Michael Seeley
The soiled rain of putrid trenches drips further and further into the mud. The dew droplets of a French bi-plane awake to the rising sun. A father lies awake at night, knowing that somewhere, his son is facing a hell on Earth. This is the Great War, and the terrors, struggles, sacrifices, and tears of that conflict remain with us. Into that tragic world, this collection offers a brief window.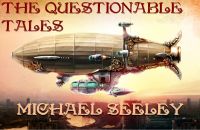 The Questionable Tales: A Steampunk Quintet
by

Michael Seeley
(3.00 from 2 reviews)
The Questionable is Queen Victoria's favorite airship, and for good reason. Posh, exclusive, noble: the ship is everything a rich passenger should desire. But as these five Steampunk stories show, not everything is peaceful up in the clouds.
Michael Seeley's tag cloud