Michael Zrymiak
Biography
Michael Zrymiak is a Saskatchewan native son. He earned his RCAF pilot wings in 1955, when he began an interesting three and a half decade air force career during the Cold War era. Highlights included flying with the VIP transport squadron in Ottawa, as a pilot for Queen Elizabeth, the Queen Mother, and dignitaries such as Pierre E. Trudeau.

He attended National Defense College and in 1985 was selected as the base commander of Canadian Forces Base Edmonton. He retired in 1987 and transferred to the Air Reserve to serve another four years representing British Columbia interests.
Books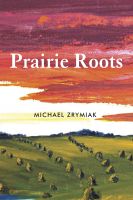 Prairie Roots
by

Michael Zrymiak
This is a story about new beginnings and new life in Saskatchewan, the province that was developed by newcomers and that, in turn, enabled the development of newcomers. The harshness of the climate and the austerity of the land dictated that survival was literally a life and death struggle in the early going.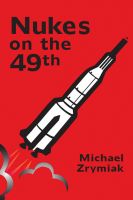 Nukes on the 49th
by

Michael Zrymiak
Nukes on the 49th is a techno-thriller depicting a struggle of wills between American and Canadian political forces that eventually results in the Canadian Prime Minister deciding to develop nuclear weapons. Two American nuclear accidents on Canadian soil had pushed him over the edge.
Michael Zrymiak's tag cloud