Mika Doll
Biography
Born and grown up behind the Iron Curtain, and after a decade-long stopover in West Berlin, Mika found a new home in Canada and now enjoys the laid-back country life in picturesque Nova Scotia, a paradise for writers and individualists. Besides raising two children and several chickens, as an outspoken advocate for permaculture, self-reliance and De-growth, Mika is also trying to raise awareness for the challenges of our time, and with a lifelong fascination for history, philosophy and anthropology likes to look in particular from this angle at the complex nature of human sexuality.
Where to find Mika Doll online
Books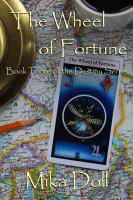 The Wheel Of Fortune
by

Mika Doll
Series:
Destiny
. Price:
$2.99

$1.50 USD.
(
50% off
!)
Words: 108,080.
Language: English.
Published: December 20, 2017
. Categories:
Fiction
»
Erotica
»
Romance
Her new life in Washington doesn't start out as romantic as Claire has thought, soon leaving something missing in her marriage. To spice it up again, Claire and her husband John decide to explore new ways of enjoying sex and together enter a 'realm of desires and pleasures,' unaware yet that it will change their lives forever.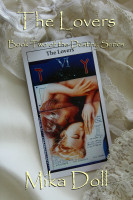 The Lovers
by

Mika Doll
It is the world of tomorrow, a world of social and moral decay brought about by the Great Pandemic. Once more, it is the time of bread and circuses, and to raise the birth rate, the government now promotes 'make love not war.' Sex is the new tranquilizer for the masses, omnipresent and for many the only currency left, while finding love has almost become something exceptional.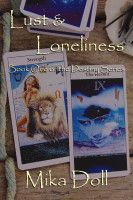 Lust And Loneliness
by

Mika Doll
(4.67)
Stranded on an uninhabited island, a man and a woman have to make the best of a hopeless situation and discover that sex is not just a pleasant pastime, but also a means of survival.
Mika Doll's tag cloud