Timothy Alan Milam Jr
Biography
Oregon story teller, obsessed with writing and creating new worlds and characters for people to enjoy. Loves the outdoors: hiking, camping, hunting, fishing, exploring new places. Day in and day out working on bringing stories to life for those who seek refuge, escape, love, and heart. Enjoy!
Series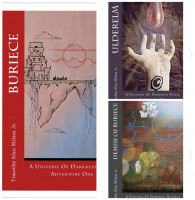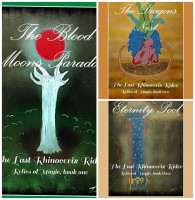 The Last Rhinocerix Rider: Relics of Magic
by

Timothy Alan Milam Jr
A young boy born of a blood moon has been chosen to save his beloved, Four Kingdoms from a powerful enemy known as Lord Blood and his legion of dark races. His mission is to find the relics of magic before the next blood moon or else cease to exist.
Books
Timothy Alan Milam Jr's tag cloud