Malcolm Franks
Biography
I always wanted to write books, since I first read The Lion, The Witch and The Wardrobe - tells you a lot about my age group - but never quite got round to it until later in life. I could blame parental pressure to get a job, a wife to do what needed to be done around the house, or the chidren for being so demanding. The truth is - a lack of confidence that I could write something people would want to read. Hey presto! My first book, The Milieu Principle, currently sits top of the pile on Kindle for downloaded political thrillers while my second, Milieu Dawn, sits third. Now there's something I didn't expect. The third of the trilogy, NSSM 2000, should be on kindle soon. I can only hope I haven't lost my touch already.
Books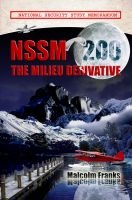 Nssm 200 - The Milieu Derivative
A body plucked from the sea, a call for help, a friend in danger. Three linked events. It can only mean one thing to Matt Durham. He must return to the past, to the duplicity and machinations of others, for they are not done with him. And now he isn't done with them. This is where it will end. For him or his enemies.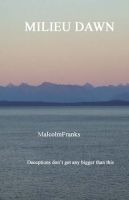 Milieu Dawn
A Kindle best seller. First there were the missing funds. Then a murderous attempt on a friend. Next, came the night intruders.Matt Durham was rebuilding his life under a cloud of suspicion so he couldn't be sure who was behind it all.His subsequent investigations would lead him to confront his past once more. As the layers of deceit are revealed, Matt determines he must end it, once and for all.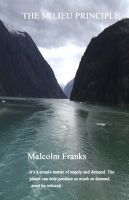 The Milieu Principle
(4.00)
A Kindle bestseller. Mike had no idea where the memory stick came from, or that it held plans to decimate human numbers to solve the global population crisis. What he did know was that he was now on the run, trying to evade shadowy figures who want both the USB back and no loose ends. Using a false identity he tries to outrun his pursuers. When that fails he has only one choice left. Fight back.
Malcolm Franks's tag cloud