Miranda Copeland
Biography
Miranda Copeland was born in Loma Linda, California. Her passion in writing stems from her passion in reading. Many of works are inspired by personal experience, but many also are inspired by her favorite book series, such as the Harry Potter series by J.K. Rowling, the Vampire Academy and Bloodlines series by Richelle Mead,the Uglies series by Scott Westerfeld, and various others.

She is currently working on a few short stories and a novel. She hopes to have them published soon.
Books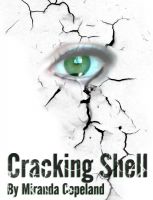 Cracking Shell
by

Miranda Copeland
What happens when your family is torn apart, when you are left without your mother and father? Sally and her sisters never thought things could go so wrong so quickly. The police walked away with her parents and they had to watch. The tears began to come and an ache in their hearts lingered. A short tale of three sisters who have to fend for themselves when they had no one else around.
Miranda Copeland's tag cloud