Mark Alan
Biography
Mark Alan's passion for metaphysics, science, astronomy, physics, and green renewable energy began at a young age. Mark's spiritual interests in Angels originated from his Christian upbringing. When he was six years old he joined a NASA science club. At eighteen, he started a solar energy business to support himself during his college years (which included side studies in eastern religions, parapsychology and metaphysics, while he was pursuing his degree in engineering). Mark eventually sold his business to accept a job offer at NASA, where he continued to enjoy pursuing his passion for the next eighteen years. Mark received several honorable awards for his contributions to NASA. He presently lives with his family in Southern California, where Mark is serving as CEO for a company that develops new clean free energy technologies. He is a devout environmentalist.
Books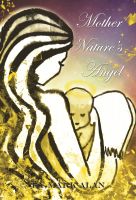 Mother Nature's Angel
by

Mark Alan
Are there really Angels? Is there any help out there? What or who is creating the beautiful Northern Lights? Are Crop Circles hoaxes or do they have a higher purpose?
Mark Alan's tag cloud
Mark Alan's favorite authors on Smashwords