S.C. Williamson
Biography
I am a mother of 4 with the oldest being 27 years old and the youngest being 3 years old. I taught in the public school system for 12 years before becoming a stay at home mommy with my 3 year old. I am a resident of East Texas but am Oklahoma born. I live a God centered, blessed life with my husband, our three year old, and little Jazzi, our miniture schnauzer.
Where to find S.C. Williamson online
Books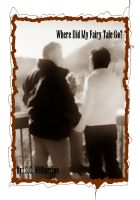 Where Did My Fairy Tale Go?
by

S.C. Williamson
Have you found yourself in a state of unhappiness and can't figure out just how you got there? Have you lost that joy in being married to the man you thought you would be with for the rest of your life? If you answered yes to either of these questions, take heart because hope is here.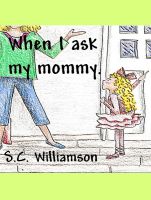 When I Ask My Mommy
by

S.C. Williamson
This delightfully rhyming short book is for children 2 and up. It tells a story of one little girls request to go outside and play on a stormy, rainy day. Instead of telling her "no", her mommy uses examples and alternatives in a rather exaggerated but entertaining and imaginative way.
S.C. Williamson's tag cloud