Eden Hart
I have always dreamed of being a novelist. However, Leading a varied life directed by time and circumstances, which included raising a family, I didn't really start writing until I was into my early fifties.
The first novel I wrote under the pen name Charis Constantine, was Luminescence: Memoirs of a Blood Hunter- a riveting and addictive historical fiction with elements of international travels, a visit to a Russian vampyric house of horrors, gay, lesbian and straight vampyr erotica- and god only knows what else.
My first Lesbiana novel was Hearts and Souls lesbian Encounters. My second Lesbian fiction novel is The Pink Rose which will be sent to publishers. This is a must read novel for both women and men that tells the story of Breast Cancer. If you want a fantasy that is different, compelling, and which has some strong female characters who will appeal to all women, this series is a 'must read' for you"!
When I am not writing, I spend time with my horses, dogs, cats and chickens.
My favourite things are spending time with my Grandchildren, playing with my poodle, cooking and enjoying a nice Italian red wine or a margarita, or maybe a black Russian or two.

I love to hear from my readers and you can contact me at edenharteroticaauthor@gmail.com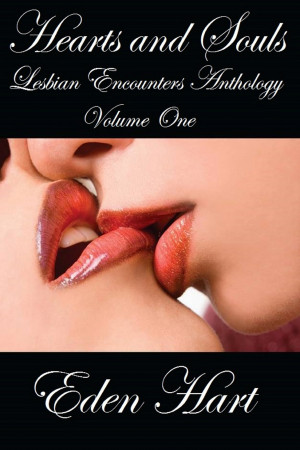 Hearts and Souls: Lesbian Encounters Anthology
by

Eden Hart
Every short story in this anthology of romance will touch your heart and at times leave you breathless with desire. Enter this world of fiction and fantasy and enjoy the different events as they unfold. Join me as I take you on a pleasurable ride of love, lust and sensuality.
Painful Pleasures
by

Eden Hart
Price:
$5.99 USD.
Words: 62,400.
Language: English.
Published: April 19, 2017
. Categories:
Fiction
»
Erotica
»
BDSM
A collection of stories about women who like to be dominated. Feel each sting of the lash. Melt in lust when you hear the Lesbian slaves beg for more. Torment your passions as each different story reveals different levels of pleasurable pain, torment and fantastical pain. You'll be begging the Mistress Eden for more!