Neil Griffin
Biography
Neil Griffin is a husband, father and grandfather. As a teacher he has found himself in various settings from mainstream comprehensives to high security prisons. As a musician and entertainer he performed with his band "The Fabulous Wildon Brothers" on stages from the "Blood tub" workingmen's club, Stockton upon Tees to the Royal Albert Hall in London. As a local politician he has served as a member of Arts Council England and as Mayor of Durham City. A role which brought, vegetarian, Neil to the attention of the nation's media when the fur on the mayoral robes was replaced with fake fur and he became nicknamed the "Veggie Burgher" by the UK press.
Where to buy in print
Books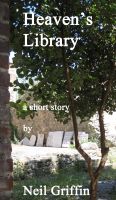 Heaven's Library
by

Neil Griffin
A murdered Prison Officer discovers the mysteries of Heaven's vast and immeasurable library. Under the detached guidance of Archangel Gordon,William Stanley observes the lives of those he loved on earth and the architect of his sudden and untimely death. Irrespective of any consequences William considers and makes his own intervention into God's perfect plan.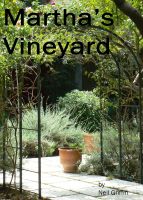 Martha's Vineyard
by

Neil Griffin
(5.00 from 1 review)
English teacher Bob Hazzard's only real friends are Sally, his foul-mouthed colleague from Fletcherford Community College's English Department and the eccentrics who attend his Writers' Group. The surprise discovery of a deceased aunt sends Bob on a pilgrimage from the safety of his dull life in Northern England to the exotic Greek home, vineyard and mysterious past of the estranged Martha.
Neil Griffin's tag cloud