Neil Macaulay
Biography
Dr. Neil Macaulay (1919-1993) was an evangelist who traveled throughout the world holding large crusades in the late 1940s, and 1950s. He preached extensively in Australia and New Zealand, as well as in the United States. Through his travels he saw the value of Christian radio and TV, which he was actively involved in using to present the Gospel. His daughter, Darlene, is married to Dr. John Ankerberg. He was very instrumental in encouraging John to go into Christian television, which he did in the late 1970s. He saw thousands come to know the Lord through his faithful teachings.
Where to buy in print
Books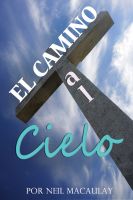 El Camino Al Cielo
by

Neil Macaulay
Este libro muestra la presentación clara del Evangelio que el Dr. Neil Macaulay siempre predicó, y pudo ver a miles de personas llegar a aceptar al Señor a través de sus fieles las enseñanzas. El Dr. Neil Macaulay (1919-1993) fue un evangelista que viajó por todo el mundo celebrando grandes cruzadas evangelísticas a finales de las décadas de 1940 y 1950.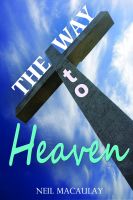 The Way to Heaven
by

Neil Macaulay
This book shows the clear presentation of the Gospel which Dr. Neil Macaulay always presented and saw thousands come to know the Lord through his faithful teachings. Dr. Neil Macaulay (1919-1993) was an evangelist who traveled throughout the world holding large crusades in the late 1940s, and 1950s. He was instrumental in encouraging his son-in-law, John Ankerberg, to go into Christian television
Neil Macaulay's tag cloud