Keith Nelson
Biography
Keith Nelson

Author biography

Growing up on the plains of Kansas, the author was fortunate in having multiple tutors into the natural world there, including his father and mother and his boyhood friends. In the end, a series of such explorations over all the childhood years led to familiarity with and appreciation of just about every living creature in the local ecologies. College in the East, at Harvard, then led to a Ph.D in Psychology from Yale and a continuing career in studying children and teaching Psychology. His work crosses boundaries between Developmental Psychology, Educational Psychology, Communication Disorders, Linguistics, Art Education, and Cognitive Psychology. The heart of his research concerns the developmental processes behind significant advances by children in every area of communication. Spoken language, sign language, reading and writing, and art have all been examined both in typically developing children and in children with varied kinds of delays. Basic research has been translated into new procedures for helping to accelerate developmental progress in children with autism, language delay, dyslexia, and deafness. The complexity of change processes in children and in the learning contexts we provide for them is seen by this author as highly similar to the dynamics of change in ecological systems, in animal and plant life cycles and speciation, in implementation of new laws and processes to protect children and the environment in all its aspects, and in the changeable relationships of people to the natural world.

Looking to the natural world helps to create awareness of patterns that are relevant to anyone's daily life. These natural patterns serve also as a catalyst toward innovations in how we see children and strive to create new arrangements of conditions to better support their progress in critical areas of communication and thinking and spirituality. For the author, nature patterns have also greatly influenced his work in abstract painting, sculpture, and photography. These art creations have appeared in galleries and arts festivals. As an adult he has traveled widely and engaged in all sorts of activities that bring him close to nature--ocean sailing, hiking, meditating in natural settings, camping, introducing children to nature experiences, nature photography, fishing, farm operation, political action to preserve wild spaces, and just sitting and doing "nothing".
Books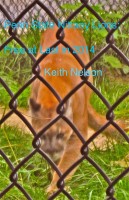 Penn State Nittany Lions: Free at Last in 2014
by

Keith Nelson
Asks readers' help to free Penn State University from unfair NCAA sanctions. Continued search for the truth about what went wrong in the NCAA procedures and actions toward the Penn State University Community is essential. The nature of the misdeeds by the NCAA toward Penn State University are placed in historical context and the basis for overturning the NCAA actions and statements is laid.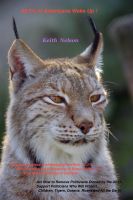 99.5% of Americans Wake Up
by

Keith Nelson
99.5 % of Americans Wake Up! Be inspired by pictures, stories, & informative internet links. Do Not be Bullied and Manipulated by the 00.5% Anymore. Stand up to their lies, to their buying votes, to their profiteering from fracking & assault weapons and toxic substances, to their disregard for Mother Earth and for you and your children. Be Inspired to Vote for Stand Up politicians to act Now.
Keith Nelson's tag cloud