Vanessa Reign
Biography
Vanessa Reign is a former legal graduate with a passion for romantic books that began at a young age. After spending several years "finding herself" she now enjoys sharing what she learned on her own personal journey of transformation. Namely the need to return to our authentic selves and to the "goddess" life-style of sexual freedom, creative expression, beauty and connection with one another that prevailed for centuries before it was replaced with the division and chaos of modern patriarchy.

Author Contact: Email: vanessaoben@gmail.com/enigmareign@gmail.com Tel/Text: (237) 672005961 Postal address: P.O box 181, Buea, South West Province, Cameroon
Books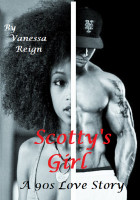 Scotty's Girl: A 90s Love Story
by

Vanessa Reign
It has been ten years since Taryn Williamson last saw Scotty Richmond. After meeting at the movie premiere of the film Scotty is producing and her client Brianna Westwood is starring in, the black beauty and former Boston bad boy are transported back in time…to the relationship that bonded them together… and the passion that nearly tore them apart. Will the love they had still endure?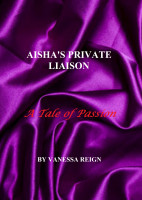 Aisha's Private Liaison- A Tale of Passion
by

Vanessa Reign
In part one of this story, Aisha Mende had all but given up on romance after separating from Victor, her husband of ten years back home on the West African coast. The half American, half African beauty had decided to focus all of her time and energy on her successful jewelry making business in New York...until a chance meeting with an exotic Wrestler and a famous Chef.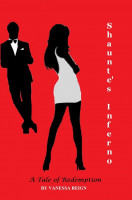 Shaunte's Inferno- A Tale of Redemption
by

Vanessa Reign
Shaunte Tyler is tired of the game. After years of being a groupie to some of the most famous men in the industry she has nothing to show for it.So when the business tycoon Regina Williams offers her twenty thousand to seduce the famous Atlanta millionaire Markus Robinson it is the just the chance Shaunte has been looking for.But she encounters more than she'd bargained for.
Vanessa Reign's tag cloud