Nick Krimp
Biography
Nikolai Krimp, born September 7, 1948 in Germany. Was raised and educated in Montreal, Quebec, Canada, where he lives presently. His hobbies include reading, music, and cooking.
Where to find Nick Krimp online
Books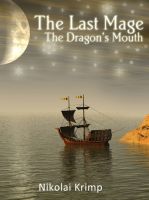 The Last Mage, "The Dragon's Mouth"
by

Nick Krimp
Jennifer Wells, a young lab assistant, Has had her mind transferred into the body of a young elf maid named Shannon. She was brought here to destroy a vial a deadly virus that came from her time. Read on as she had to cope with a new world that she only read about in books that contained magic and other creatures good and evil.
Nick Krimp's tag cloud