Nika Lubitsch
Biography
Nika Lubitsch lives in Berlin, Germany, and in Florida, USA. "The 2nd Face" is Nika Lubitsch's second book in English. Having been rejected by all German publishers, her first ebook "The 7th Day" was at the top of the bestselling list only one week after its publication, surpassing even "Shades of Grey". The novel stayed number one in Germany for 100 days. A major production company has already bought the film rights. The "Queen of E-Books", as a major German magazine dubbed her, again landed a number one hit in Germany with the "The 2nd Face".
Books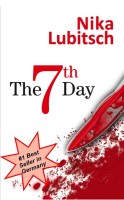 The 7th Day
by

Nika Lubitsch
Sybille and Michael are a happy couple, finally expecting their first baby. But then Michael disappears without a trace, and Sybille finds herself living a nightmare. When her husband is found, stabbed to death, there is only one suspect: Sybille. On the seventh day of the trial, Sibylle realizes the truth. But how can she ever prove it?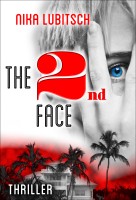 The 2nd Face
by

Nika Lubitsch
After a rushed marriage Julia, follows George Osterman, a world famous author of thrillers, to the States - only to find herself the sole and lonely occupant of a gilded cage in Florida, while George takes himself off to an undisclosed location to write. Suddenly human remains are discovered in the Everglades. That reminds of some of the murders in George's books.
Nika Lubitsch's tag cloud