Noelani Alexis
Biography
Noelani Alexis is a Blogger and Author from Boston, MA. She has a Bachelor's Degree in Media Writing, and enjoys writing poetry, articles, and short stories on life experiences, her relationship with God and how he has changed her life for the better, and knowledge learned on Health & Wellness. In her spare time she enjoys writing, trying new healthy foods, traveling and spending time in nature.
Where to find Noelani Alexis online
Series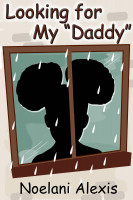 Looking for My "Daddy"
by

Noelani Alexis
As a child, Noelani's father was never around and always made promises he didn't keep. With his absence, she suffered from low self-esteem and lack of confidence from her teenage to adult years. From age 15 to age 29, Noelani got into relationships that were no good for her, looking for love in all the wrong places. With "Me Time" and self -reflection after her last relationship, she comes to acknowledge that over the years she tried to get the love that she wanted from her father, through and from other men.
Books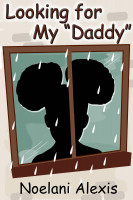 Looking for My "Daddy"
by

Noelani Alexis
A Fatherless young woman shares the story of how she comes to acknowledge the relationship with her dad and it's impact on her relationships with the opposite sex.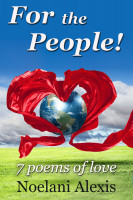 For the People! 7 Poems of Love
by

Noelani Alexis
An inspirational poetry book written to encourage people all over the world to love one another and stand together in unity. Each poem identifies/ represents a common struggle or concern of people all around the world; aiming to provide an understanding that we all have much more in common than we think.
Noelani Alexis' tag cloud