Marissa Powell
Biography
Marissa Powell is a writer working toward novel writing as well as writing storylines for video games. Though she has experience with many genres through the freelance editing work she has obtained, her specialty is fantasy. She is currently earning her Bachelor of Fine Arts in Creative Writing at Full Sail University. She started off evaluating and editing submissions for her high school's creative club, but has since moved on to focus more on her own work. For practice, she has adopted the role of Dungeon Master for two separate groups.
Books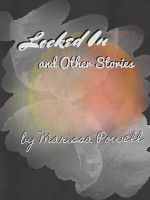 Locked In and Other Stories
by

Marissa Powell
Pre-release—available
September 23,
2019. You set the price!
Words: 2,000.
Language: American English.
Categories:
Fiction
»
Fantasy
»
General
In a collection of flash stories, which will be your favorite? Horror, fantasy, and science fiction will chill you to the bone in LOCKED IN AND OTHER STORIES. Don't forget to lock the door.
Marissa Powell's tag cloud