Kosaiji Ikunen & Lawrence Lein
Biography
Kosaiji Ikunen; was born in the old Buddhism temple in Japan. But, she believed in Christianity in her youth. So she went to the Christian university majoring in English literature. After graduation from university, she started her career as an editor at Japanese publishing company and acquired the skills of editing & writing. Now she works as a book director at Office Fukunaga Inc,. At the same time, she studies and practices as a monk of Buddhism temple in Tokyo.

Lawrence Lein, Ph.D.
Brown University, Bachelor degree in Chemistry
Waseda University, Master degree in International Relations
Keio University, Ph.D. degree in Applied Medicine
Books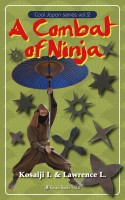 A Combat of Ninja
by

Kosaiji Ikunen & Lawrence Lein
This book is made in order to let people all over the world who are interest in Ninjas know what "real Ninjas" were like. We narrowed down the theme to "battle" and explained the age that Ninjas lived in and introduced the tools and the weapons they actually used.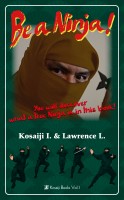 Be a Ninja!
by

Kosaiji Ikunen & Lawrence Lein
Ninja is attractive and mysterious, but the facts about Ninja are misunderstood seriously even by Japanese people. We interviewed real Ninjas, and they taught us how a real Ninja should be.
Kosaiji Ikunen & Lawrence Lein's tag cloud