Kurt Manship
Biography
Kurt Manship was born and raised in Boise, Idaho. He is the father of three sons and one daughter. He currently resides in Brigham City, Utah, with his wife of 34 years.
Books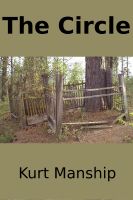 The Circle
by

Kurt Manship
(4.33 from 3 reviews)
A man journeys alone into a wilderness seeking consolation and resolution.
Kurt Manship's tag cloud
Smashwords book reviews by Kurt Manship
Specimen on Dec. 18, 2013



The picture of the sock is perfect for the cover. Hilarious short story. Vicrona was my favorite character.

An Hour Next to the Sun on Jan. 29, 2015



Nice short story.

No Trespassing on Nov. 13, 2016



A fast-paced and exciting science-fiction mystery. A young man discovers a remarkable device clasped in the skeletal hand of a long-dead World War II veteran. Through experimentation he learns some of the capabilities of the device, which he then uses to thwart the efforts of the thugs who are after him because of his checkered past and shadowy others who seem to know about the device and will stop at nothing to take it from him. The plot thickens in many ways, some of them expected, but others which turn out to be complete surprises. The ending was very satisfactory to me -- thrilling and intense, but leaving several questions and outcomes unanswered and open to each reader's own imagination.