Vladimir Ostapov
Biography
Born on July 28, 1949. Graduated from the National Research University "Moscow Power Engineering Institute". PhD (interdisciplinary analysis, complex systems: emergence, structure, functioning, optimization, self-organization, criteria), professor, member of International academy of information processes and technologies, Academy of military sciences, Academy of geopolitical problems. Author of three university textbooks, two popular-scientific books and more than hundred scientific publications. Diploma holder of the 10th international professional contest in the nomination "The best publication". Russian, English, German languages.
Where to buy in print
Books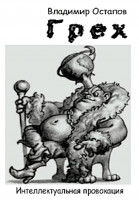 Грех
by

Vladimir Ostapov
Грех – понятие вполне материалистическое и может быть раскрыто в рамках представлений обычной и понятной физики. Интерес издание представляет для тех, кто живёт своим умом и стремится во всём докопаться до понятной себе самому истины. Жанр – научно-популярный. Стиль – публицистический. Специальных знаний не требуется. С картинками.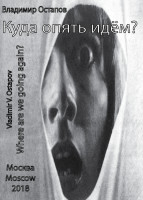 Куда опять идем? Where Are We Going Again?
by

Vladimir Ostapov
Предупреждён - вооружён. Это эссе - интеллектуальная провокация, которая даёт новую осведомлённость для правильного понимания реальности. Содержит результаты междисциплинарного логического анализа и обобщения достоверных научных и статистических данных о генетически-модифицированных организмах и их влиянии на жизнь и здоровье человека. Неожиданные, удивительные, шокирующие и пугающие выводы.
Vladimir Ostapov's tag cloud