Patrick Baldwin
Biography
Patrick J. Baldwin was born on July 30, 1965 in Vallejo, California. He is the youngest of three children. He spent his early childhood in Connecticut; the state he calls home. He graduated from high school in 1984 from Northbrook High School in Houston. He held numerous jobs after high school until sixteen years later he found his calling. He became an LVN in 1997 and has been working as a LVN/Surgical Technologist in one of the South's largest hospital systems ever since.
Patrick plays the piano, is always trying to whittle down the stack of books by his bed, loves to cook, enjoys composing music on his computer, and has learned over the years that writing is not only enjoyable, but therapeutic. He loves to write about real-life events mixed with fiction and some of his own dreams and fantasies. He got his joy of reading and writing from his mother, Joyce, who passed away in 2010 from a failed liver transplant. He misses her terribly and dedicates all of his writing to her. For comments, rants, and raves, Patrick can be contacted at pjbaldwin1965@att.net
Books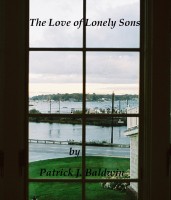 The Love of Lonely Sons
Curt Battenburg never fell in love until he went to Sin City. The man of his dreams was just as elusive as the dreams themselves. But to what end would it all come? Would the torment that Curt has to go through be worth any of it? Will it change him forever? Is it all too much?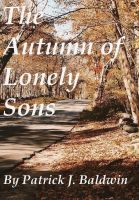 The Autumn of Lonely Sons
Philip Battenburg tried desperately to get his life on track after losing his mother, and even after winning the Nation's largest lottery his life was empty and lonely. He reached out to needy, yet talented, young men, apprentices in the fine arts. The first was a gigantic debacle, the last one changed his life forever,but he was always haunted by grief, lonliness and death.
Patrick Baldwin's tag cloud