P.S. Athene
Biography
In a day when people are inundating the internet with their likeness, I am on a modest journey and prefer to have my written words represent me. My existence has been difficult and if I continue my labors, you can look forward to more writings from me. If by chance my crossings come to an end, by my hand or another means decided by the Fates, let my words echo of my ephemeral existence.
Books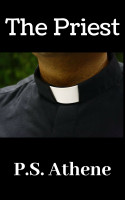 The Priest
by

P.S. Athene
"The Priest" is a fictional short story about revenge. Oddly enough, the author personally does not believe in revenge, but states the story came to her in a dream. The story is well written with an unexpected ending.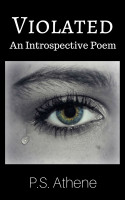 Violated: An Introspective Poem
by

P.S. Athene
"Violated" is nothing less than an in depth bearing of soul. This heart-wrenching poem will surely move your emotions. A portion of the proceeds from this work will be donated to support victims of abuse.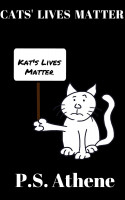 Cats' Lives Matter
by

P.S. Athene
A portion of the proceeds from this e-book will be donated to help shelter animals across the country. Cats' Lives Matter is a short e-Picture Book on my kitty, who was once a shelter cat. Along with the pictures, I tell a little about her playful antics, our interactive companionship, and how she has had a tremendous impact on my life.
P.S. Athene's tag cloud