CrimeBoss Entertainment
Publisher info
Gangster daughter - police woman, niece of basketball superstar Scottie Pippen, developed her criminal investigative skills first as a tack-squad decoy, then a member of the Cook County Illinois Sheriff's Department, before moving on to the Illinois State Police. Because she could not gain rank, she now serves with the Chicago City Police, out of the Ninth Southwest Division, as a prowl officer in the vicious, mean, wind-swept, frigid streets of one of America's most crime ridden urban areas, however this book does not address the Chicago crime scene, but the five decades long crime career of her father, West Coast gangster Angel 'Big Legs' Diamond, who prosecuted with violent execution the maintenance of a continuous criminal enterprise known in the underworld circles of Oakland, California, as the Oakland Mafia. Gangster 'Legs' Diamond has been involved with 17 in prison killings and 16 murder for hire hits on the brutal streets of Oakland. Diamond was questioned by homicide detective, Ralph Lacer, in two slayings, in one of which to there was a witness!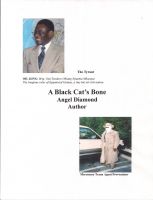 A Black Cat's Bone
by

Angel Diamond
The story of the President of Equatorial Guinea, Brigadier General Teodoro Obiang Nguema Mbasogo and a Mercenary Texan Agent Provocateur.
Books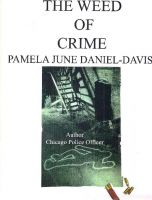 The Weed Of Crime
by

CrimeBoss Entertainment
A multi part book chronocoling the criminal etnerprise of Angel 'Legs' Diamond.