L.Lee Parmeter
Biography
L. Lee Parmeter retired from the United States Air Force with more than 23 years of military duty after entering service from his home state of Florida. His tours of duty include Germany, Korea, Vietnam, and stateside assignments, including special missions still classified to this day. MSgt Parmeter's many military awards and decorations include the Vietnamese Medal of Honor, Meritorious Service Medal, and The Air Force Commendation Medal with four oak leave clusters and The Vietnamese Cross of Gallantry with Palm. He is also a member of The Sons of the American Revolution. Lee is very active in community affairs helping disabled veterans establish themselves in the civilian community and assisting them in VA disability procedures. From the time he learned to read from road signs and maps, Lee has been writing. He began his professional writing career as a technical writer for the defense industry writing technical documents published for the US Navy. He is a published author in poetry as well. We can look for many more books to come, as he is a very prolific writer. When Lee isn't wandering the back roads of America in his motor home, he resides on the Mississippi Gulf Coast."
Where to buy in print
Books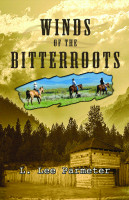 Winds of the Bitterroots
by

L.Lee Parmeter
The tale sequenced between 100 years ago and the present, with a touch of romance, as the characters are thrust into the cauldron of adversity during actual historical events. This classic novel is a must read for all people, both young and not so young.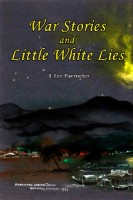 War Stories and Little White Lies
by

L.Lee Parmeter
Parmeter brings sights, sounds, and smells of Southeast Asia to life as a vibrant story about people on both sides and the way they saw the war. A mixture of daily life in a combat zone intermingled with humor and classic anecdotes of getting through the day, the book's stories are those of the author and some are observed by the author, but they all happened about real people and real events.
L.Lee Parmeter's tag cloud