Pascale Charhon
Biography
Pascale Charhon is a Consultant in European Affairs providing consultancy services in the area of European Union policies and fundamental rights through her own consultancy Charhon Consultants since 2012. Prior to launching her consultancy, Pascale held senior management positions in several prominent civil society organisations, and was engaged in advocacy and research led project based activities covering areas such as non-discrimination, diversity management, gender equality and intercultural education. She works with European civil society organisations and trade unions, including from the live performance, media and entertainment sectors.
Where to find Pascale Charhon online
Books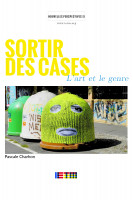 Sortir des cases. L'art et le genre
by

Pascale Charhon
Cette nouvelle publication de la série « Nouvelles Perspectives » traite d'un sujet complexe et délicat, aux contours souvent flous : le genre. Elle se focalise sur la tension insoluble entre l'individu et la société, et suggère, de la manière la plus respectueuse possible, des possibilités pour utiliser cette tension de manière créative afin de permettre à la société d'avancer.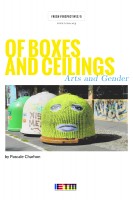 Of Boxes and Ceilings
by

Pascale Charhon
This Fresh Perspectives publication produced by IETM deals with a complex and delicate topic whose borders are often blurred - gender. It highlights some crucial points, clarifies terms, and focuses on the insoluble tension between the individual and the social and respectfully suggests possible ways to use this tension creatively in order to advance society.
Pascale Charhon's tag cloud