Patrick Dunne
Biography
Patrick is a licensed professional counselor. He has been a mental health professional since he completed graduate school in psychology in 1977. In 1989 he obtained his professional counselor's license and has been in private practice since.

During his thirty-some years of experience Patrick worked with nearly every category of mental health issue, including serious mental illness, stress management training and anxiety and depressive disorders, folks with posttraumatic stress disorder and folks who simply wanted to define goals for themselves. Patrick worked with children, adolescents and adults.

Patrick worked as a clinician and as a clinical supervisor of other mental health professionals. Patrick also conducted over 3,500 diagnostic evaluations of children, adolescents and adults for various courts, attorneys, schools and social service agencies. During this time he also testified as a mental health expert witness in hundreds of trials and hearings. He knows his stuff.
Show More
Show Less
Books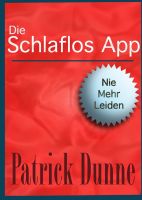 Die Schlaflos App
By
Patrick Dunne
Price:
$3.99 USD.
Words: 8,320. Language: German. Published: February 12, 2013. Category: Nonfiction
Was ist eine "App" gegen Schlaflosigkeit und wie unterscheidet sie sich von einem traditionellen/ ganz normalen Büchlein? Wir sprechen hier von einer "App", da sie Sie zum Schlafen bringen wird während sie lesen. Zum Schlafen! Und überhaupt, ist das nicht der Grund, warum Menschen Bücher über Schlaflosigkeit kaufen? Eben weil sie gerne einschlafen wollen!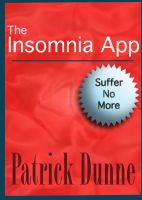 The Insomnia App
By
Patrick Dunne
Price:
$3.99 USD.
Words: 7,750. Language: English. Published: November 17, 2012. Category: Nonfiction
What is an "Insomnia App" and how is it different than a traditional booklet? We call this an "app" because it will put you to sleep as you read it. Asleep! After all, isn't that why people purchase books about insomnia? Because they want to fall asleep! The booklet will not waste you time with the personal stories, the symptoms and the history of insomnia that most insomnia books provide.
Patrick Dunne's tag cloud