Paul Corey
Biography
Paul Corey was born in Shelby, Iowa, in 1903, into a family who farmed 160 acres. The youngest of seven children, Corey's father died when Paul was less than two years old. The running of the farm was then handled by Corey's older brothers.

Corey attended a one room school house, and wrote his first story when he was about 11 years old. In 1917, his mother moved to Atlantic Iowa, the Cass County seat, and Corey started high school there. Money was tight, and Corey held various jobs, including at a jewelry store and a music store. In the summers, he hired out as a farm hand.

After graduating in 1921, Corey attended the University of Iowa, from which he graduated in 1925 with a bachelor's degree in journalism. Shortly thereafter, he moved to Chicago, and then on to New York City, where he hoped to become a serious writer. While in New York, Corey held several jobs, which left him with little time to write. Having married in 1928, in 1931 he and his wife moved to a small farm they had purchased a few years earlier in the hope that they would be able to both make a living and find the time to write. During this period, Corey had several short stories published.

In the mid 1930's, Corey began work on what would become the Mantz trilogy. The saga, all published by Bobbs Merrill, covered some 20 years in the lives of the Mantz family in three books: Three Miles Square (1939), The Road Returns (1940), and County Seat (1941).

Corey brought to his novels the inside knowledge of one who has spent time working on a farm, and there is ample evidence of a tremendous eye for detail in his descriptions of the actual work of the farm and the way everyday life passed. One truly gets a sense of what it was like to live and work in the rural environment in the early 1900's. Of equal importance is the sensibility that Corey brings to exploring the social and political attitudes prevalent at the time. It is worth noting that Corey's expository of people's thoughts and actions would not be perceived as very different from what occurs in today's world, and this keeps his work relevant in the 21st century.

Although the Mantz trilogy may be considered Corey's best work, he continued to write through the 1940's and '50's, both fiction and, out of economic necessity, nonfiction (how-to books on furniture and home building); in 1968 he wrote his first science fiction novel, The Planet of the Blind (London: Robert Hale, 1968).
Books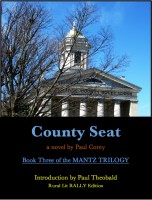 County Seat
by

Paul Corey
County Seat is the last novel of the highly acclaimed "Mantz trilogy" by Paul Frederick Corey. Together with Three Miles Square and The Road Returns, Corey provided a fictional account of early twentieth century rural farming life in an Iowa neighborhood contained within three square miles.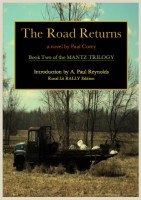 The Road Returns
by

Paul Corey
The Mantz Trilogy, particularly The Road Returns, documents a time of great change in America. During this period, young people began to move away from farming as a life choice. The once rare automobile could be found—in almost every barn. The boom and bust of the economy as a result of the war and advances in automation forever changed our way of life.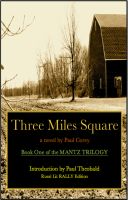 Three Miles Square
by

Paul Corey
A captivating story that is the first volume in what has become known as the "Mantz trilogy," Three Miles Square garnered glowing reviews from some of the nation's luminary mid-twentieth century intellectuals when it was first published in 1939.
Paul Corey's tag cloud