Paul Emmet Carey
Biography
Paul was born in Lincolnshire, England. His mother was English and his father was American from Kansas City, Missouri. His father died in 1975 without knowing that he had a son. Paul always knew about his father but only found confirmation when he was eighteen and his mother told him the full story.
Never having met his father is something that he has never got over and is still a source of great disappointment to this day.
Surprisingly it was probably that that started him writing. One day he decided to put his thoughts and feelings on paper. How long he had known of his father, how he felt about him and how not knowing him had impacted on his life.
Imagining that it would take around twenty to thirty pages at the most he was amazed that it actually took two hundred and forty pages.
Did it make him feel any better about not knowing his father?
Sadly, not at all.
However it showed him that he could write a book and that gave him something to be able to thank his father for.

Perhaps his father had something to do with it. Perhaps!
Whatever, it started Paul writing and writing quickly became a very important part of his life.
The Brasov Legacy was written in Denver, Colorado in the shade of the magnificent Rocky Mountains mainly in the bar of the Old Chicago in Wheat Ridge that sadly closed it's doors on New Years Eve 2011.
That was were Paul and his wife Therese lived during their time in America. Wheat Ridge that is not the Old Chicago – well not all of the time.
Books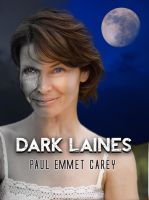 Dark Laines
by

Paul Emmet Carey
If she had not encountered Gordon that day in the Arizona desert she would have died and her body would have been lost to scavenging animals. He did not save her life, he merely ensured her continued existence and then left her to get on with it. At first she was grateful but that was many decades ago when she had no idea of what was to come.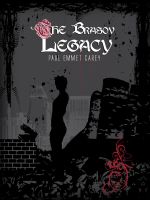 The Brasov Legacy
by

Paul Emmet Carey
Even today in Romania people still seal their dead relatives into their graves by circling the graves whilst burning incense. This, they believe, will prevent the bodies from turning into Moroi. The undead that some people refer to as vampires. Vampires have long been hunted in Eastern Europe and most have been destroyed or driven out but where did they go?
Paul Emmet Carey's tag cloud