Paul Nelson
Biography
A baby boomer with two siblings, Paul A. Nelson was born in 1945 in Panama City, Florida. Raised by a loving mother (his father was killed shortly after the author's sixth birthday) he worked on shrimp and charter fishing boats until joining the Navy at age seventeen. After four nine-month cruises aboard aircraft carriers he resigned with an honorable discharge, married and went into insurance sales and management. A father of two, Mr. Nelson then completed seven years of under-grad and graduate level schooling, and was graduated from Florida State University with a Doctorate in Law.

He soon founded his own law firm in Tampa and limited his practice to personal injury with special emphasis on product liability law. Having handled many such cases, several of which received national attention, the author gave up the practice of law and now lives in North Carolina where he writes and works in partnership with his wife Sissy, a World Champion equestrian, at their Equestrian Training Center in Chapel Hill.
Books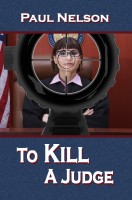 To Kill a Judge
by

Paul Nelson
Wrongfully imprisoned thanks to an ambitious lawyer and political judge, Dr. Matt Hightower faces cruelty and barbaric conditions in a Florida jail. He keeps his sanity by plotting his revenge. On his release, Hightower begins executing his plans...but did his plans keep him sane or will they destroy him more completely than even the prison system could?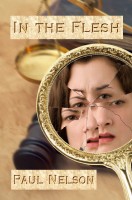 In the Flesh
by

Paul Nelson
A woman sexually abused by her therapist seems like an easy case to lawyer Paul Newton, especially as the abuse was so flagrant. But when the insurance company finds an out and the opposing council goes irrational, Newton has to battle for a chance at justice...or is his own client the one who's playing games. Exciting courtroom drama.
Paul Nelson's tag cloud