Jose Raimundo Grana
Biography
Classical and popular guitar player, Composer, Writer, CPA and Economist, a graduate from three different universities, the author was President of the Koot-Hoomi Lodge of the Theosophical Society for some time and has been a dedicated student, researcher and practitioner of esoterism for all his life.
His books are pleasant and easy to read and surprinsigly informative for the reader on occult and spiritual matters.
Books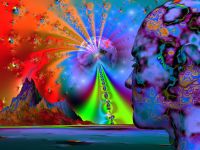 Viaje hacia el mundo sobrenatural
by

Jose Raimundo Grana
En un estilo agradable y fácil de leer, salpicado de anécdotas interesantes, todas tomadas de la vida real, el autor nos narra sus experiencias personales de carácter sobrenatural y nos las explica en un lenguage sencillo y accesible a todos. En la segunda parte del libro el lector es introducido a los temas fundamentales de la Teosofía y el Ocultismo y la interpretación de los símbolos ocultos.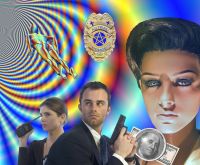 Policia Astral (Astral Police)
by

Jose Raimundo Grana
La policia de Miami y Nueva Orleans investiga casos de mortales ataques psíquicos usando brujería y magia negra. Legítimos rituales ocultos, exorcismos, hipnosis y la proyección astral son descritos detalladamente. Por primera vez en una novela se muestra una Misa Negra. La acción se narra en numerosos capítulos cortos, todos titulados. Una mirada indiscreta a las sociedades secretas.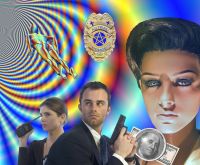 Astral Police
by

Jose Raimundo Grana
The Miami and New Orleans police investigate on several cases of deadly psychic attacks perpetrated using sorcery and black magic.Legitimate occult rituals and exorcisms are described. For the first time ever in a novel, a Black Mass is included as part of the plot. There are historical implications with Benjamin Franklin and the masons. An indiscreet look at secret occult orders. Don't miss it!
Jose Raimundo Grana's tag cloud