Andrew Clark
Biography
I've been writing for many years now, but only recently decided to try publishing. I've been told I have a wicked sense of humour, but I like to think of it as more mischievous than anything else, it's also something that tends to creep into my writings now and then, so if you ever get round to reading any of my pennings don't forget to bring a sense of humour with you.
Smashwords Interview
Books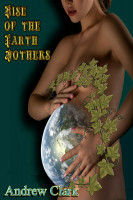 Rise of the Earth Mothers
by

Andrew Clark
Man is on the verge of becoming extinct, each year fewer and fewer males were being born, that was when the women decided to step in to save the planet. They became known as the Earth Mothers, while man was relegated to the role of domestic beasts and used as no more than walking sperm factories. As often happens, the pendulum had swung too far.
Andrew Clark's tag cloud