Phillip Wade
Biography
Phillip Wade resides in Logan, Utah, with his wife and four children. During the fall and winter, he can be found busily teaching literature at the local high school. In the spring and summer, as legend has it, he can be seen wandering the snow-capped mountains of Northern Utah or retreating with his family to the isolated canyons and secret fishing streams of the desert to the south. But on Friday nights, in a small tent pitched in his back yard, he can often be heard spinning yarns for his children, tales of oceans, rivers, caverns, pirates, heroes, and, of course, Little John Lou.
Books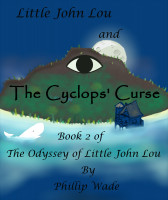 Little John Lou and the Cyclops' Curse
by

Phillip Wade
Roughly a year after that tragic night when Little John Lou was swept away in his house by a tsunami, he flounders upon a mysterious island where he is imprisoned by a cunning cyclops. Join Little John in this second book of the series as he befriends the shrewd Odysseus and strives to survive the cyclops' curse.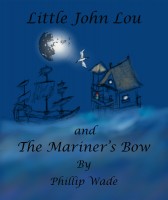 Little John Lou and the Mariner's Bow
by

Phillip Wade
(4.50)
Swept away in a tsunami, Little John Lou drifts in his house along the currents of oceans and time, encountering characters, places, and authors from classic literature who help or hinder him along his way. Full of imaginative imagery and rhythmic language, this story will charm readers of all ages. In this first book, John meets the wandering seaman from Coleridge's "Rime of the Ancient Mariner."
Phillip Wade's tag cloud