Monika Wisniewska
Biography
I came to England in 2004, just like many other immigrants, in pursuit of 'The English Dream. I now decided to write a memoir about my adventures as a Polish girl, living and working in England. I decided to be brave and share some of my most intimate experiences and reflections on life and relationships, in hope they would resonate with others. my journey through ups and downs in England turned out to be a journey to self-discovery and understanding the power forces of the Universe that rule our lives. I hope my story can be an inspiration to many other people who are trying to find themselves and understand their life purpose. After all, everyone has their own story.'
Where to find Monika Wisniewska online
Books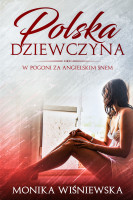 Polska Dziewczyna W Pogoni Za Angielskim Snem
by

Monika Wisniewska
Największym marzeniem Moniki było zamieszkać w Anglii. W 2004 roku podobnie jak wielu innych młodych ludzi decyduje się zrealizować to marzenie, rzucając się w objęcia przeznaczenia, wyjeżdżając w nieznane. Pomimo ogromnych wyzwań od samego początku, pozostaje nieugięta, przezwyciężając swe obawy i słabości, dzielnie zmierzając ku przeznaczeniu.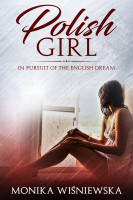 Polish Girl: In Pursuit Of The English Dream
by

Monika Wisniewska
WOULD YOU LIKE TO LEARN THE SECRET TO FINDING LOVE, PEACE AND HAPPINESS? A heartbreaking true story of love and loss of one courageous woman following her dreams in a foreign country that will touch your heart and soul...
Monika Wisniewska's tag cloud